For their upcoming web series, Ekta Kapoor's ALTBalaji will adapt Ishqiyapa: To Hell with Love, a best-selling romantic novel by author cum journalist Pankaj Dubey.
Published in 2015, Ishqiyapa: To Hell with Love is an exciting story of discovering love while in search of fame and money.
Set in modern-day Patna and Mumbai, the novel revolves around Sweety, an outspoken, short-tempered daughter of a local MLA and Lallan, "Patna's Ambani" in the making.
Lallan has a unique business startup idea. He wants to have a "kidnapping insurance" business. The two decide to help each other but their journey takes a sharp turn.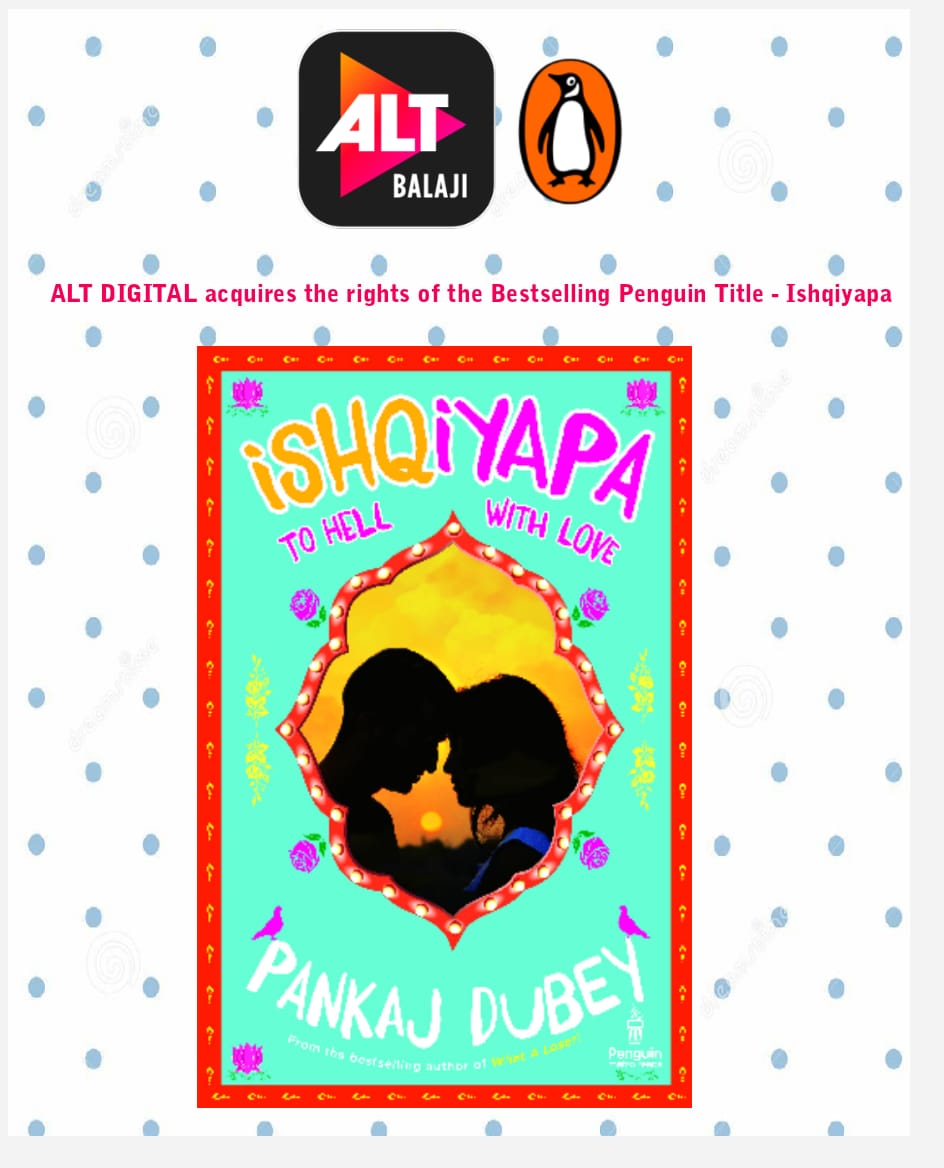 The plot of Ishqiyapa is unique, and it seems interesting to see how it fairs in the digital world.
No further details have been announced regarding the cast or release date.
The Indian streaming platform has been very consistent with providing its viewers with exclusive content across genres. This is not the first time that ALTBalaji is adapting a novel into a web series.
In 2019, the OTT Platform released Bekaboo starring Priya Banerjee and Rajeev Siddhartha. The series was based on a popular book, Black Suits by Navoneel Chakraborty.
---
Also read: Entertainer No.1: Flipkart Video introduces unique stay-at-home reality show