Jerome and Lucien are two of the people aboard the Kerberos when all the strange things happen but they are connected through their past in some way.
Most of the passengers have some secret in their past that they are running away from by getting on the ship and Lucien appears to be no different. Unfortunately for him, his past seeks him out on the ship in the form of Jerome.
An unhappy union
Lucien and Clemence are newlyweds on the ship but it's clear to anyone who can observe that they are not particularly happy with each other.
Their marriage feels more like an arrangement and Lucien says as much after not being able to perform in bed. He tells Clemence to drop the act and pretend like she loves and cares for him when she actually doesn't.
There is a stowaway on the ship, a French black man by the name of Jerome, who steals a sailor's uniform and tries to blend in. He accompanies the party that investigates the Prometheus.
Later on, he finds Lucien's room and places a medal on the dresser before leaving. When Lucien finds that medal, later on, he completely freaks out and almost hurts Clemence.
A story of betrayal
Lucien is suffering from seizures that he gets because of some disease in his brain for which he takes vials of potassium Bromide. He's travelling to America to see a doctor who has offered to perform surgery and take it out.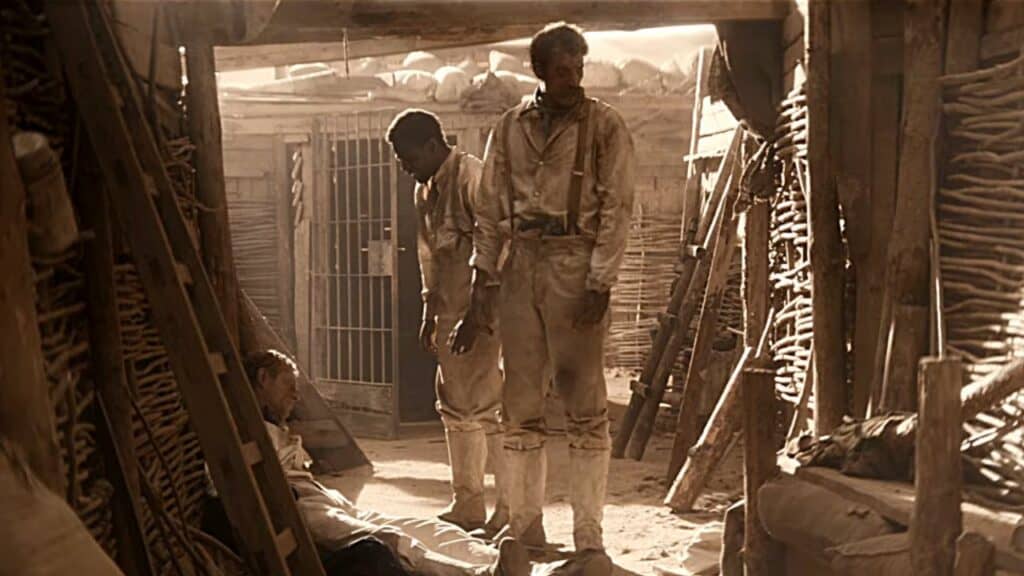 Lucien believes that this karma getting back at him for his past sins. It is shown that Lucien and Jerome were fellow soldiers in a war and Lucien suggested stealing a lieutenant's uniform so that they can make their way to the nearest military post and claim that they escaped an attack.
Jerome feels that Lucien's plan is immoral and they will be considered deserters and thrown in jail. He also holds hope that the supply troops will arrive soon to help them.
Lucien knocks Jerome out and stuffs him in a cell in the trenches. He puts on the uniform and tells Jerome that he'll send someone back to collect him while also giving him the lieutenant's medal so that Jerome can sell it in prison.
Jerome is designated a deserter and spends time in prison while Lucien gets married to Clemence because her family thinks that he's a high-ranking officer.
Jerome wanted to remind Lucien of his past sins but once they meet, he just feels sorry for Lucien and his condition which eventually causes his death on the ship.
---
Also Read: Who is the Boy? 1899 character explained