Colonel Wullf Yularen is a character in Star Wars canon with a lot of history and a well-established background. He makes a surprise lice-action appearance after a gap of 45 years in the latest episode of Andor played by Malcolm Sinclair.
After the Aldhani heist, the Empire decides to crack down throughout the galaxy and the head of the Imperial Security Bureau, Colonel Wullf Yularen briefs the supervisors about their plan going forward.
Yularen is a highly respected official in the empire and has worked closely with other high-ranking officials such as Grand Admiral Thrawn and Grand Moff Tarkin.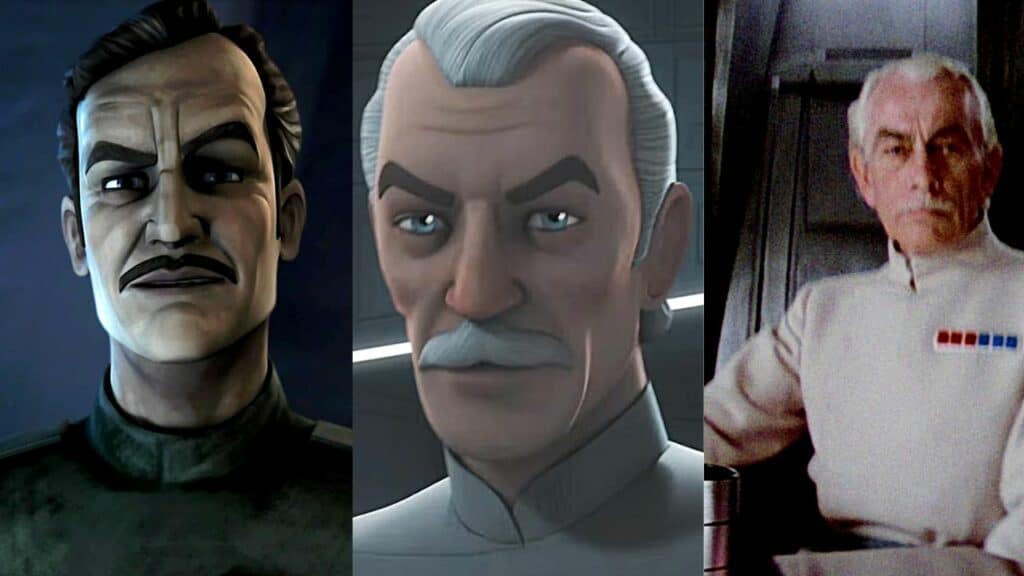 Yularen's many appearances
Wullf Yularen first appeared in a non-speaking role as one of the Grand Admirals aboard the Death Star in Star Wars IV: A New Hope where he was one of the casualties following its destruction.
The character was portrayed by Robert Clarke according to a fan website.
Yularen was then made a recurring character in The Clone Wars animated series where he served as an admiral in the Republic Navy under Anakin Skywalker.
The two of them worked together on several missions and formed a significant bond and understanding with each other.
Following the end of the Clone Wars and the formation of the Galactic Empire, Yularen was promoted to the rank of Colonel and head of the Imperial Security Bureau.
Yularen also made a couple of appearances in the Star Wars Rebels animated series where he worked with Grand Admiral Thrawn to root out a rebel spy among their ranks.
The animated versions of the character are voiced by Tom Kane.
---
Also Read: Titans season 4: Release date, cast, synopsis, teaser, trailer & more