Jeffrey Dahmer carried out several of his kills in apartment 213 of the Oxford Apartments where he moved after leaving his grandmother's house in 1990.
Dahmer was forced to move out of his grandmother's house after his release from prison for molesting a young boy. He moved into apartment 213 in the Oxford Apartments at 924 North 25th Street which is a real building and street in Milwaukee
The building was situated in a high-crime area but was relatively close to his workplace and the rent was economical at an all-inclusive $300 a month. Dahmer initially maintained the apartment quite well and even invited his father and stepmother over to visit.
The scene of the crime
Dahmer lured most of his victims back to his apartment where he would drug and kill them before dismembering them and recording the act with the help of a Polaroid camera.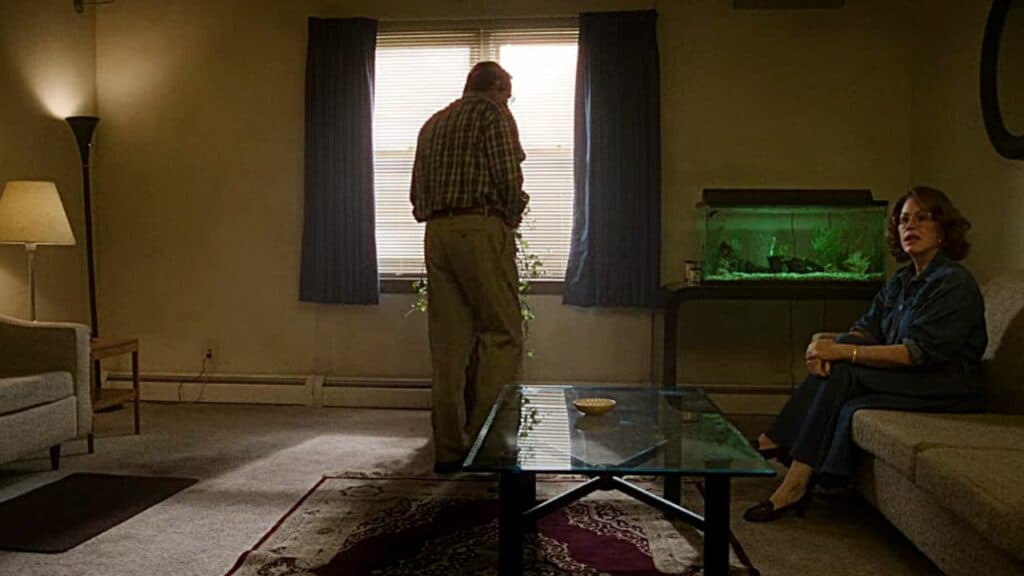 He did his best to preserve as much of the body as he was able to while consuming some of the organs and flesh for sexual pleasure. Upon his arrest, the police found a total of four severed heads, seven skulls, blood drippings, two human hearts and a portion of arm muscle, each wrapped inside plastic bags on the shelves.
In Dahmer's freezer, investigators discovered an entire torso, plus a bag of human organs and flesh stuck to the ice at the bottom.
They also found two entire skeletons, a pair of severed hands, two severed and preserved penises, a mummified scalp and, in a 57-gallon drum, three further dismembered torsos dissolving in the acid solution. Dahmer had 74 Polaroid pictures detailing the dismemberment of his victims.
The concerned neighbour
Dahmer's real-life next-door neighbour was Glenda Cleveland, who was consistently suspicious of his activities and tried to inform the authorities multiple times that something despicable was happening in his apartment.
When Dahmer started cooking up and storing his victims, the smell would waft through their share air vent. Glenda brought up the issue with him several times before going to the building supervisor, insisting that Dahmer be evicted.
When Konerak Sinthasomphone managed to escape his room when Dahmer was away, Glenda spotted the boy along with her daughter and niece and the ladies called the police. They pleaded with the officers to check for the boy's identity but they were summarily ignored.
Glenda's suspicions were finally vindicated when Dahmer was eventually arrested in 1991 after Tracy Edwards managed to escape his captor and bring back a pair of police officers who found evidence of Dahmer's crimes.
The fate of the apartment
The residents of the apartment, including Glenda, would spend their nights sleeping in the hallway together because they couldn't bear to stay in their rooms knowing what took place in the same building.
More than a year later, the Oxford Apartments was bought over by the city of Milwaukee with all the residents being compensated with a relocation fee and any penalty on their deposit being waived if they wanted to leave earlier.
They were told that the building would be torn down with a park possibly coming in its place but to this day, the site remains an empty lot that has been fenced off and not well maintained.
---
Also Read: Dahmer – Monster: The Jeffrey Dahmer Story ending explained: How many people did Jeffrey Dahmer kill?