Lord Ledger is the father of Violet Bridgerton, the matriarch of the Bridgerton family, and he appears to be a strong influence in Violet's life. The character is played by Keir Charles.
Lord Ledger could not be more different from his wife and it is clear that his daughter imbibed his open-mindedness rather than her mother's intolerance.
He greatly appreciates her and refers to her as "brains", presumably referring to how smart she is. Violet prefers spending her time with her father who is more accepting of her inquisitive nature while her mother insists that she isn't ready to be out in public.
Lord Ledger is also one of the few people from his side to show genuine appreciation for Lady Danbury and her people. Following Lord Danbury's death, he becomes a comforting presence in Agatha's life which leads to a forbidden tryst.
Rambling together
After Lord Danbury's death, Agatha wasn't sure of how to spend her time so one day she decided to go for a walk in search of some solitude. She treks through her estate until reaching a rundown little cabin.
She had to stop as she wasn't wearing suitable footwear and Lord Ledger walks up to her while commenting on it. He mentions that she's on his estate which borders hers.
Following a casual exchange, Agatha continues going out to the cabin to meet Lord Ledger. He calls his walks "rambles" and tells her all about the different things he observes or doesn't observe.
This goes on for a while until they develop a close bond with each other. They almost share a kiss but Lord Ledger pulls away at the last second.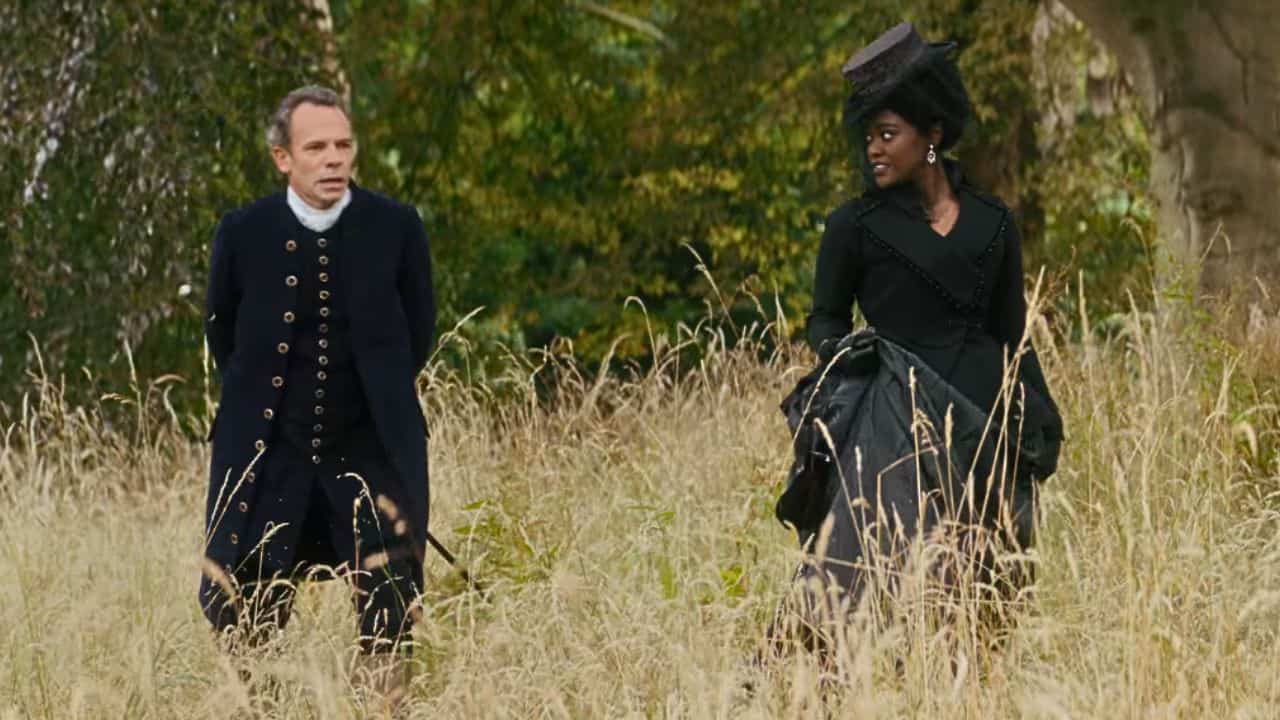 Later, he makes one of his crafted crowns and gives it to her at her mansion. They are overwhelmed by their attraction to each other that they sleep with each other.
Calmer heads prevail after this encounter as Lord Ledger is still married and they have an amicable farewell.
In the present, Agatha tells Violet that it was after her husband died that she learned that one can be loved by another person and enjoy that affection. When Violet sees her father's crown in Lady Danbury's house, she realizes that it was her father who helped Agatha realize that.
---
Also Read: Queen Charlotte: A Bridgerton Story review: A spin-off that greatly surpasses its predecessor