Randeep Hooda recently joined the list of Indian actors making their debut in Hollywood.
The actor will be seen in a Netflix production titled Extraction alongside 'Avengers' actor Chris Hemsworth.
The first look of the film shows Hooda sporting a man-bun while wearing a military jacket and holding a machine gun in his hand.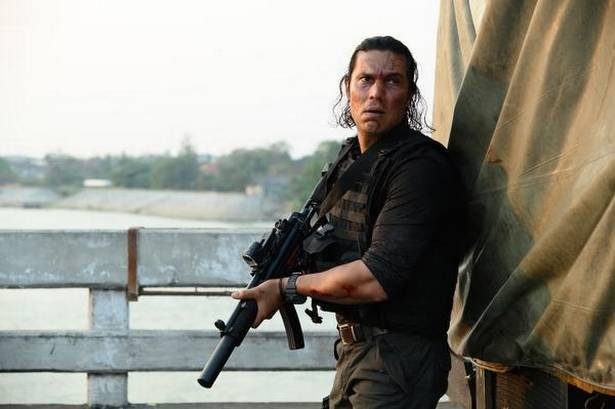 In an interview, Hooda talked about his experience on set as well as his character. He said:
"It is described as a wrecking ball in the script. He's had a run as military personnel and is now working for Ovi's father. For the action shots, we rehearsed twice a day for 10 days, since many of my roles so far have been more dramatic. I must say, I've never had a director on a wire, hanging next to me, giving me instructions."
Extraction will be packed with action sequences shot in India. It will feature Hemsworth as a black market mercenary.
Hemsworth was all praises for Hooda's acting skills and said,
"He has been great to work with. And then we've had little moments of quiet dialogue."
Written by Joe Russo of the directing duo Russo Brothers, the film will mark the directorial debut of Sam Hargrave.
Hargrave is a stunt coordinator who also acts as the stunt double for Captain America actor Chris Evans.
Extraction will release on Netflix on 24 April, 2020
Watch this space for more updates on this story.
---
Also Read: Netflix announces lineup with Kevin Hart, Vir Das, Dave Chappelle, Kanan Gill and more for comedy fest