Eros Now has announced the 2nd season of its much-awaited series Modi: CM to PM. Paving the way for the inspiring journey of our 14th Prime Minister, Mr. Narendra Modi, the web series charts a course from his humble beginnings and struggles, holding office as Chief Minister of Gujarat to finally becoming the Prime Minister of the world's biggest democracy.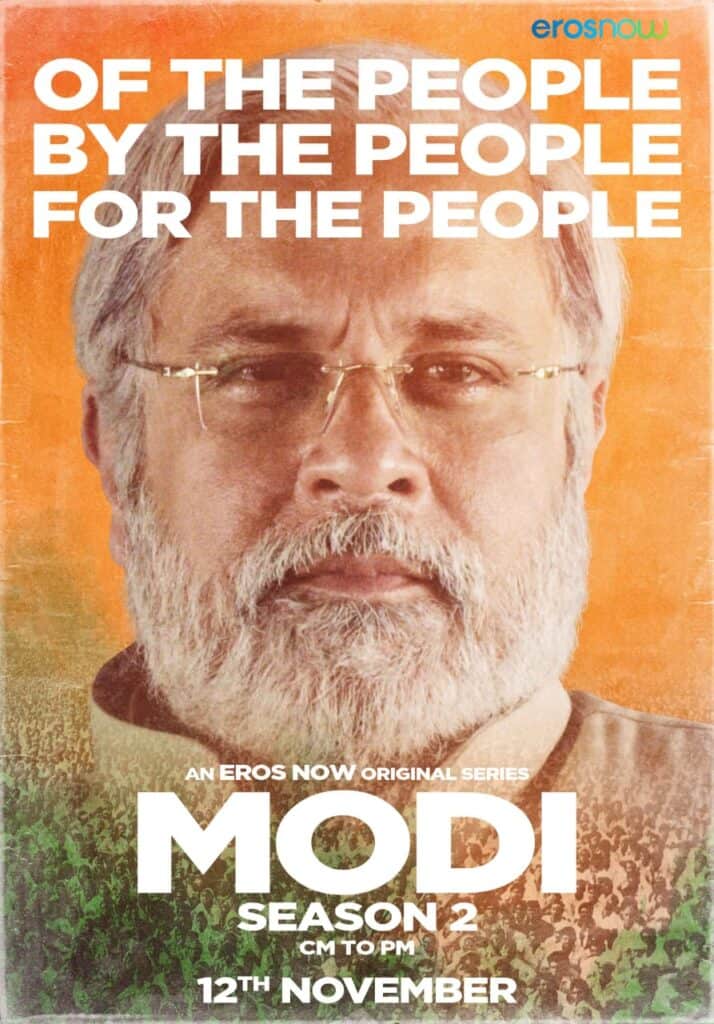 Shepherded by Umesh Shukla and Ashish Wagh, the web series features an ensemble cast with Mahesh Thakur in the lead as the Prime Minister, himself. The show will also star Ashish Sharma, Faizal Khan, Darshan Jariwalla, Prachee Shah Paandya, Makrand Deshpande, and Anang Desai in pivotal roles.
As per the official description:
"The show depicts various snippets from PM Narendra Modi's life as a statesman and paints a portrait of the real journey: a tea seller, a common man from a humble background who rose into political glory via a spiritual route dedicating his life selflessly to serve the nation."
Spanning three-episodes, the upcoming season will cast a detailed glance at his rise, highlighting the challenges he faced and the peculiarities of his daily life in his quest to become the Prime Minister of the nation after holding office as the Chief Minister of Gujarat for 12 years.
This series will not only delve deep into his term as a Chief Minister but also unveil the paths that led him to become the enigmatic leader that he is today. It will in totality inspire and help viewers all over to know more about our current Prime Minister.
Thakur took to Twitter to express his excitement regarding the upcoming series:
"Ever since childhood, we have often heard about the marvellous journey of our PM Narendra Modi and it's a story that has marked a prestigious place in the history of our nation. Playing such a prestigious character is honestly an honour, but comes with great responsibilities. I am excited and looking forward to the viewer's response. I am confident they will love the entire series," the actor said.
The show is set to premiere on November 12 in five languages-Hindi, Tamil, Telugu, Kannada, and Gujrati respectively. Check out the trailer below:
---
Also Read: Rajkummar Rao to be Homelander's voice for The Boys Hindi dub