In Silo, Paul Billings is the Judicial's pick to replace Holston as the sheriff, but Holston chooses Juliette, and when Marnes dies, Sims makes Billings the new deputy. Chinaza Uche plays Paul Billings.
With Holston gone, Judicial plans to slip in one of their people to be the sheriff. Silo needs a new sheriff to keep things in order, and they choose Paul Billings to be the one for the job.
Paul Billings was a deputy in the mids who abandoned Mayor Jahns to work for Judicial. He had gotten married and wanted better working hours.
Sims heavily backs Billings, and everyone else believes that he is indeed a good choice to be the sheriff. Billings is a family man, dedicated, hard-working, and knows the Pact inside and out.
Sims' plans to make Billings the sheriff go to vain when it is revealed that Holston has actually picked his replacement: Juliette Nichols from the Mechanical.
Later in the show, it is also revealed that Billings suffers from the Syndrome, a condition that can threaten his position as a sheriff.
Is Paul Billings working with Sims?
When Juliette becomes sheriff, nobody at Up Top likes her. They want to see her fail, including Marnes. Juliette makes friends with Marnes after proposing a deal to him. She will help him find Jahns' murderer, and in turn, he should help her with George Wilkins' case.
Sims later stops by Marnes' house to inform Marnes that the paperwork to make Billings the new sheriff is ready. Jahns is dead, and now they can remove Juliette from her position. Marnes keeps Juliette's deal in mind and asks Sims to wait.
That night, Marnes is killed, and Billings is made the new deputy, if not the sheriff. Unlike Juliette, Billings has been working in law enforcement for years. He knows how everything works.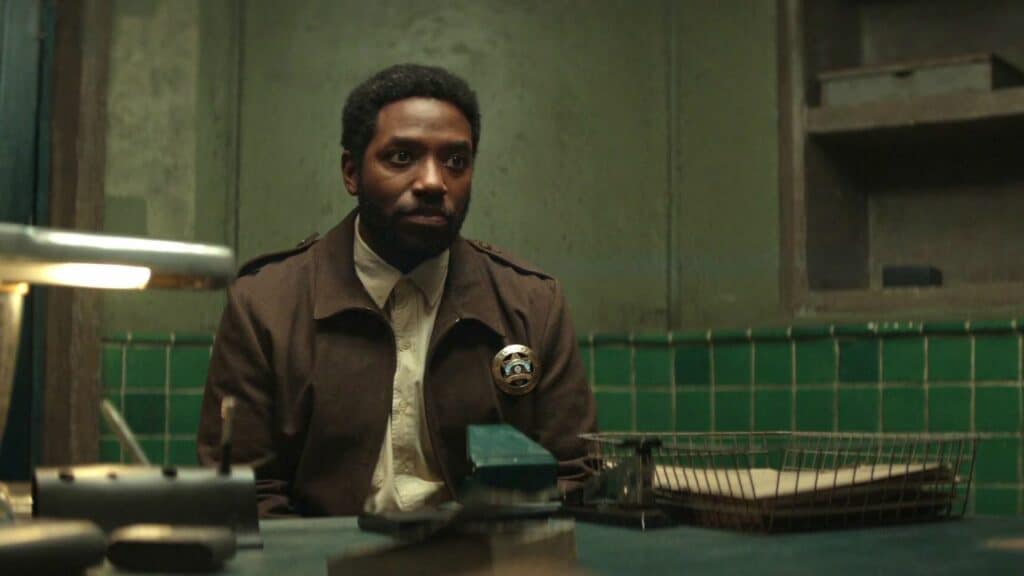 Billings may work for Judicial, but so far, there are no hints that he is shady in any way or working with Sims. Billings only likes to follow orders and get the job done.
Billings finds it hard to earn Juliette's trust, but she is told by Sandy that he will be a great asset to her. Since Billings knows the Pact, there is no way that Judicial can cross Juliette or make a fool out of her.
Billings' only weakness might be following orders. He fails to see the narrative that Judicial is trying to build to kick Juliette out by serving her the wrong suspect while they can carry out an investigation of their own and catch the right one in the fifth episode.
In a way, Juliette and Billings can both be assets to each other. The question remains if Juliette will ever trust him, considering his relations with Judicial.
---
Also Read: 10 best Apple TV+ thriller shows – ranked (Updated May 2023)