In Mayor of Kingstown season 2, while tensions at the prison rise, Ian finds himself investigating a different case involving a man named Charlie Pickings. Kenny Johnson plays Charlie.
Ian is called to a mental facility to meet Charlie Pickings, who has specifically asked for him. Charlie refrains from talking to anyone but Ian.
The conversations between Charlie and Ian suggest that Charlie is a mentally unstable convicted killer or is somehow involved in the case that Ian is investigating.
Ian is trying to retrieve all the information he needs from Charlie by being nice to him. During their first meeting at the mental facility, Charlie reveals that he has been reading more and has been journaling.
Ian brings a veggie burger for him, claiming that he is going to trade burgers for bodies. Ian remembers that Charlie doesn't like onions in his burger and makes sure to have the burger made accordingly. This way, Charlie starts trusting Ian more, and he agrees to open up.
What is Charlie offering Ian?
After taking a bite of his favorite burger, Charlie tells Ian about the location of the first body, which is Ohio. Ian explains to Charlie that he is doing the right thing here. He says that Charlie is finding closure for himself and the families that have been hurt.
Charlie further reveals that the body is in a pretty bad condition; they will find it in a couple of different places. Charlie's confession turns out to be true, as during the next meeting, Ian tells Charlie that they found the body he was talking about.
The body is right where Charlie described it and in all the places he said. Ian lets him know that the Ohio State Police will be coming to talk to him in order to get the specifics.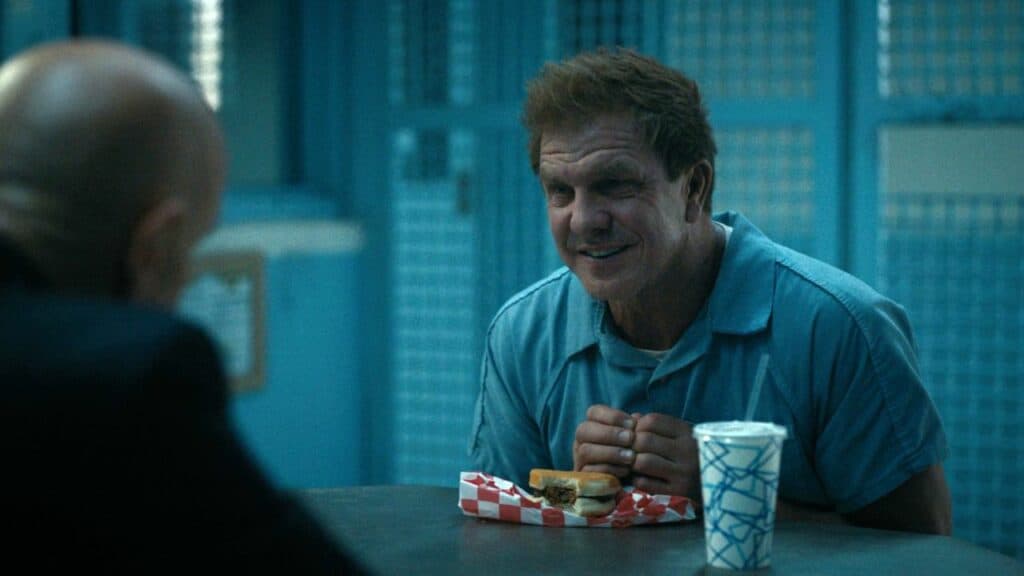 Charlie volunteers to call Ian if he thinks of more people. He even offers to be there for him if he ever needs someone to talk to. Ian sees that he is forming a bond with Charlie that would further help him with the case.
In order to get more out of Charlie, he offers to take him to the dentist. Initially, Charlie claims that he doesn't like the dentist. Ian then corrects him by stating that nobody likes the dentist, but if he were to see one, it would be outside the institution, and Ian will be the one driving him there.
Ian says a dentist appointment will allow them to have some fresh air. He wonders if Charlie would like it, and as it turns out, Charlie agrees to go with him.
Mayor of Kingstown isn't giving up many details about this case that Ian is investigating, but it may become one of the pivotal ones as the second season has only a few episodes left.
---
Also Read: Mayor of Kingstown season 2 episode 7 recap & review: Drones